People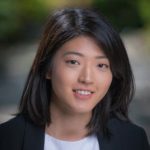 Saki is a masters student at UBC's School of Community and Regional Planning (SCARP). She holds a B.A. in International Development and Environment from McGill University. Her research interests include transportation planning and sustainability. Saki began working at the REACT Lab in May 2017 as a Research Assistant. She is currently studying the market, barriers, and potential impacts related to the adoption of electric assist bicycles in British Columbia.
Graduate Research Assistant
Fajar joined the REACT lab in September 2019 as a Master's student in Civil Engineering. He currently holds a B.Eng. in Industrial Engineering from Purdue University in West Lafayette, IN. As an undergraduate, he conducted research investigating the factors that influenced ridership in bike-share systems around the United States. His current research interests include non-auto mobility options, its implications for sustainable development, and how it impacts regional transportation planning and engineering.
Master of Arts (Planning)
Graduate Research Assistant
Emily is a masters student in the School of Community and Regional Planning (SCARP), and she holds a bachelor's degree in economics from the University of Regina. As an undergraduate student, Emily's research focussed on investigating the relationship between the built environment and transportation mode choice, with the intention of better informing municipal policymakers of effective land use policy for encouraging sustainable transportation. Emily's current research interests revolve around infrastructure and incentives for active and sustainable transportation modes.
Hamed joined REACT lab in May 2020 as a fourth year Civil Engineering student at UBC. He is working on improving route planning for cyclists by crowdsourcing GPS data to better estimate road grades of elevated structures. He firmly believes that active transportation is key to building an economically, ecologically and socially sustainable urban transportation system. He loves contributing to research that leaves a positive impact on the people and places it helps to shape.
Elmira is a PhD student at UBC in the department of Civil Engineering. She currently holds a master degree from Amirkabir University of Technology and her master's thesis concerned active transportation mode and destination choices. Her interests include and go beyond active transportation and its link with air emission. She joined the React Lab team in September 2017. Her research is on cycling route and speed choices.
Dr. Bigazzi is an associate professor at UBC with a joint appointment in the Department of Civil Engineering and the School of Community and Regional Planning. He received his Ph.D. in Civil Engineering from Portland State University in 2014, investigating urban bicyclists' uptake of traffic-related air pollution. His primary research areas are the dynamics of travel by foot, bicycle, and emerging human-electric hybrid vehicles such as e-bikes, and traffic-related emissions and air quality.
Omar is a masters student researching on active transportation and the interaction between the transportation system and the environment. After completing his B.Eng. in Civil Engineering, at the American University of Beirut (Lebanon) with a minor in Computer Science, he joined the research team in September 2016. As part of the REACT Lab, Omar conducted statistical spatial data analysis to establish trends and patterns that help guide decision making. Two satisfied customers of his work include the UBC Campus + Community Planning (C+CP) and Chip Drop. His thesis revolved around analyzing bicycle travel in relation to road grade and topological elevations. As part of his thesis, he developed a decision making framework to guide the choice of elevation data for bicycle travel analysis.
Gurdiljot is a Ph.D. student at UBC in the department of Civil Engineering. He currently holds a master degree from Cal Poly Pomona where his research focused on the development of statistical models in the domain of traffic safety. His master's thesis concerned evaluation of the impact of neighboring structures on spatial crash frequency modeling and site ranking performance. He joined the REACT team in September 2018. His research interests include transportation emissions and air quality, and traffic safety from the perspective of active transportation.
Filippos Gkekas is currently a Master's of Community and Regional Planning (MCRP) candidate at UBC's School of Community and Regional Planning (SCARP), focusing on the connection of transportation planning and real estate development. Filippos holds a MSc (Honors) in Applied Geography and Spatial Planning (Harokopio University), and a Bachelor's degree in Geography (University of the Aegean), both located in his native Greece. His interests lie in active transportation and sustainable urban development. With this in mind, Filippos has work experience in many versatile roles at NGOs, think tanks, and the public sector, such as the City of Vancouver, the World Wildlife Fund (WWF) Greece, and the Hellenic Confederation of Commerce and Entrepreneurship with a scope of advocating sustainable development and transportation, and promoting SMEs. Filippos' joined the REACT lab team in September 2017 and is currently working with UBC SEEDS and UBC Campus and Community Planning (C+CP) researching pedestrians' and cyclists' perceptions of safety at the UBC Vancouver Campus.
Visiting International Research Student
Mackenson joined us in April 2018 for a 5 months' internship. Currently in fourth year in a 5-years engineer program at l'ENTPE (Ecole Nationale des Travaux Publics de l'Etat) in Lyon(France), he is studying Transportation Planning. His research in the REACT Lab focuses on Map matching algorithms.